Continuously evolving An ultrasonic bone surgery system is indispensable when performing implant and oral surgery procedures. VarioSurg3, the latest advance in the VarioSurg range, maintains...
Day 9: Dismantling the camp and reaching Pokhara We opened for a few hours on Saturday to treat the teacher of the school who had...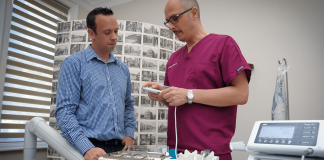 In this 2 part piece, Dr Vittorio Gherardi, DDS Dip Imp Dent RCS (Eng), explains why he has chosen NSK equipment for his new...
NSK offer an extensive product portfolio, helping to meet the daily demands of all dental disciplines including implant and oral surgery procedures. Positioned at...